Children are always tough to handle, so dentist have to show great patience and effective techniques to handle the children and have to treat at the same time. There are certain behavior management techniques for a pediatric dental patient.
Fluoride varnish applications now are considered standard of care in pediatric primary care.
Dental caries remains the most common chronic disease of childhood. Fluoride has proven effective to prevent caries.
Dental caries results when a sticky film of bacteria on the surface of the tooth feeds on sugar and food residues to produce acid, which dissolves the surface of the tooth. Application of fluoride causes dramatic decrease in enamel solubility.
Dental restorations in children are a means of treating tooth decay in order to maintain integrity of teeth and prevent further dental problems.
Because children often don't recognize the signs and symptoms of tooth decay or other dental problems, being proactive about oral health becomes even more crucial.
Figure, tongue and oral habits can cause serious malocclusion if they are not treated early in the age.
Usually, children will develop unhealthy habits. If these habits persist after the permanent teeth have erupted, it can drastically change the growth pattern of the jaw and can ruin the alignment of the teeth.
1

Thumb sucking

Permanent solution for thumb sucking is an appliance called as fixed palatal crib or rake style appliances.

2

Tongue thrusting

It is treated with a tongue thrusting habit breaking appliances. This can be either in the form of the crib, rake, spiky style or beaded.

3

Mouth breathing

Mouth breathing can lead to decrease in saliva and it makes teeth more prone to caries. Appliances used for treating this is an oral screen.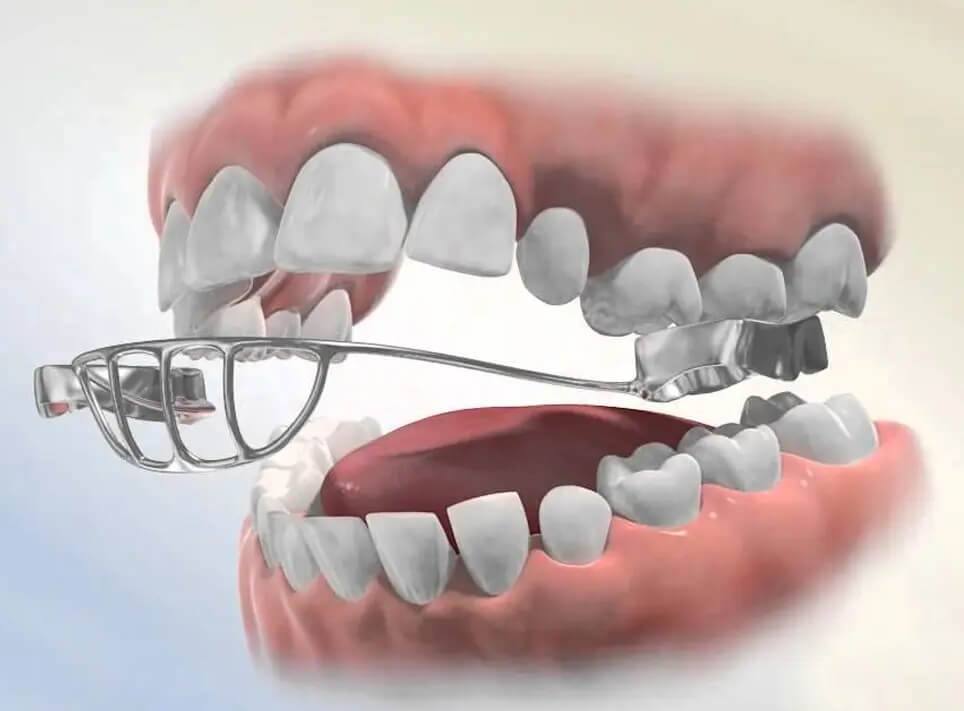 The need of root canal treatment can vary from case to case. Basically, RCT is needed to save the natural tooth. Sometimes root canal is preferred over extraction if there's a time for eruption of a permanent tooth. If extraction is preferred, then in some cases alignment of the permanent tooth may get disturbed. So it's case specific thing. You need to visit the dentist and through x-ray analysis, the dentist will decide if there's need for root canal treatment or not.
Primary teeth typically shed between the age of 6 to 12 years. Yet there are some good reasons for trying to save the baby teeth, for as long as possible with root canal treatment, rather than simply extracting any, that are damaged by trauma and infection.
Missing tooth at any age can cause problems with speech and eating. Baby teeth serve as guide for the permanent teeth. If primary teeth are extracted before time, the permanent teeth tend to emerge in a tilted or crowded pattern because of inadequate space. This can result in malocclusion and may require extensive orthodontic treatment in the future.
1

Indirect pulp capping

When caries is in close proximity to the pulp, an indirect pulp capping can be performed. In this procedure, much of the infected and affected dentin is removed without exposing the pulp in a healthy tooth. This followed by the placement of medicaments such as calcium hydroxide, in order to promote the formation of tertiary dentin.

2

Pulpotomy

When caries is slightly affected, the pulp in the crown and pulp in the root is still healthy, then pulpotomy is done.

It's a dental procedure in which the pulp of the teeth in the crown is removed and the pulp in the root canal is still intact.

Because pulpotomy leaves the roots of the tooth intact and able to grow, it's used primarily in children with baby teeth which have immature root formation.

3

Pulpectomy

Pulpectomy is complete removal of the pulp from the crown and roots. The most common reason for a child needing a pulpectomy is because a cavity went untreated for too long and the soft pulp within a child tooth becomes infected.
A baby tooth extraction is the surgical removal of a primary tooth. A child tooth may require extraction if it is severely damaged from an injury or decay.
Tooth decay.
Trauma or injury.
Gum disease.
Over retained baby teeth.
Orthodontic treatment.
When the primary tooth is removed, space maintainers are placed to ensure the child's adult tooth grows in the correct place. These orthodontic devices prevent the migration of adjacent teeth.